Or should it be WsIP? Meh.
NAK and TOH today, so I can't be wordy, but I have a few pictures of my progress.
First, Booga bag, about 2/3 done. I am currently thinking about adding pockets when it's done, since it looks like I'll have extra yarn.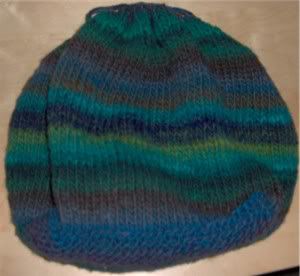 Second, the lace shrug from Interweave. I'm going back and forth between loving it and being insanely frustrated. But it's going to be gorgeous.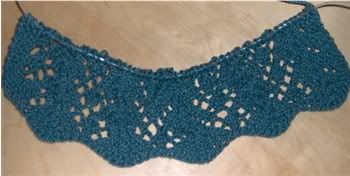 And a close up- because the lace is purty and I'm proud of myself.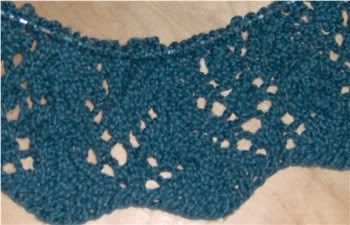 I am mid-heel into my second BroadRipple sock. Damn aluminum needles are holding me back. I won't post a picture until they're done (as incentive, or...something?)